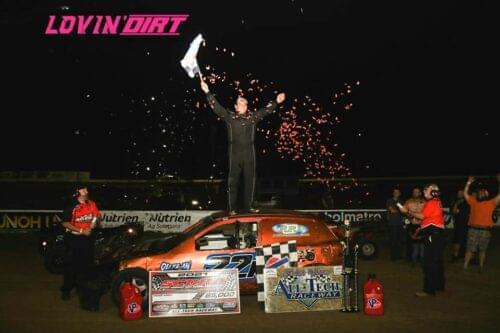 Another great night of racing action at All-Tech Raceway. Congratulations to Wayne Risner on your huge SCDRA Lake Desoto Clash win in a heck of a battle with Newman Presnell, Dennis Adkins and Eddie McGrew. Great race.  Only slowed by 4 yellows.
Street Stock win go to #37 Cameron Metts on not one but two CRUSA Street Stock wins.
We appreciate all the fans in attendance.
SCDRA RESULTS:
1 #22R Wayne Risner
2 #48 Newman Presnell
3 #A1 Dennis Adkins
4 #132 Brandon Gibson
5 #01 Josh Adkins
6 #11S Casey Shane
7 #X Shannon Barnhill
8 #72 Walker Windham
9 #4M Eddie McGrew
10 Data unavailable
11 #95 Justin Stephens
12 #1 Roger Adkins II
13 #58 John Whisnant
14 #74 Bruce Denman
15 #4 Rick Ricks
16 #11V Ivan Valverde
17 #62 Andrew Smith
18 #10 Isaac Gipson
19 #777 Alan Carter
20 #05 Payne Pickles
21 #65 John Windham
22 #3 Johnny Pendarvis
23 #45 Robert Frohnapfel
24 #11 Jonathan Sarratt