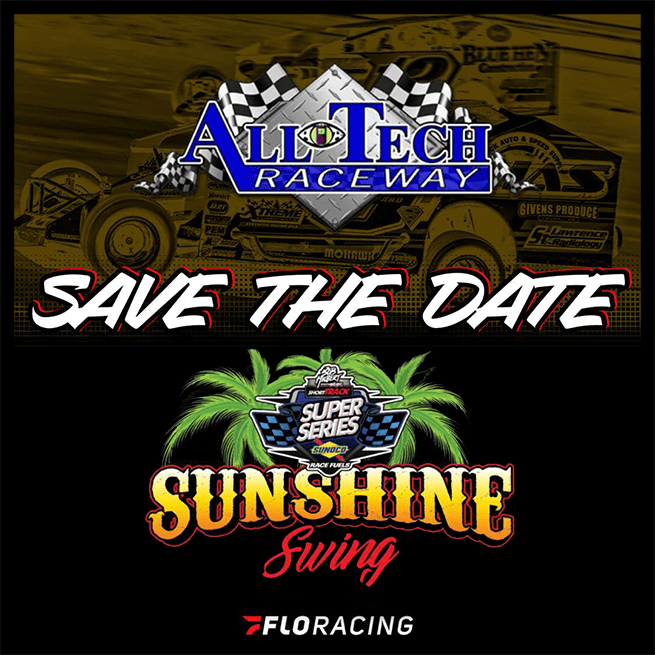 The Short Track Super Series and "The Mighty Rumble" of the Big Blocks Modifieds are back to All-Tech Raceway in 2022. SAVE THESE DATES!
The Bob Hilbert Sportswear Short Track Super Series (STSS) Fueled By GoSunoco Racing will return to the Sunshine State in 2022. The Short Track Super Series has reached an agreement with All-Tech Raceway in Lake City, Florida to present the third annual 'Sunshine Swing' in the state of Florida.
2022 Dates:
Tuesday, February 8 2022 (Open Practice)
Wednesday, February 9th 2022
Thursday, February 10th 2022
Friday, February 11th 2022
Saturday, February 12th 2022
Racing for both Short Track Super Series Modifieds & STSS Crate 602 Sportsman.  Keep informed about race updates and new information at shorttracksuperseries.com and alltechraceway.com.  Most importantly SAVE THE DATES!