GENERAL CAMPING RULES AND INFORMATION: All camping spots first come – first serve, are primitive camping with no water or electric. Be sure to respect other race fans and keep your areas clean, leash your dogs and have a great time!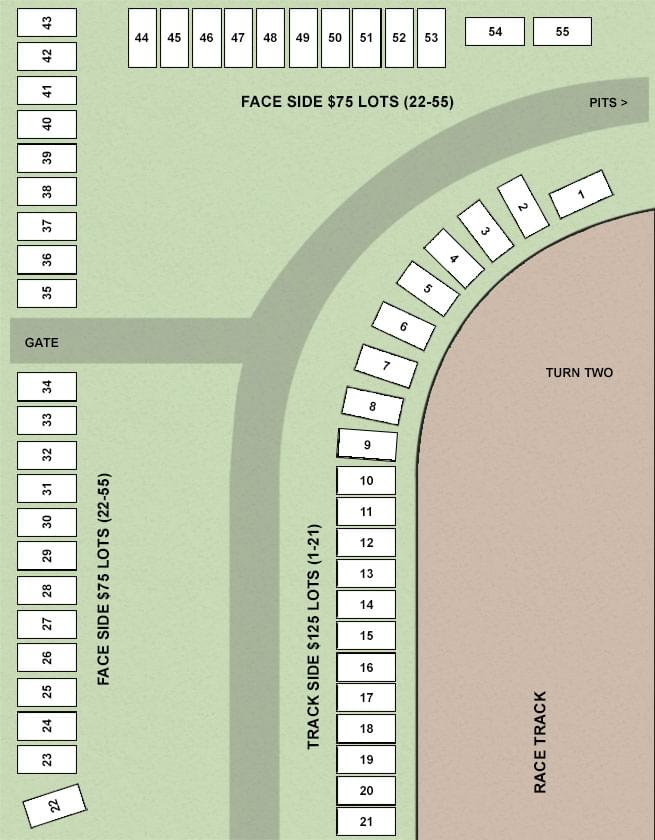 PLEASE CALL THE TRACK FOR RESERVATIONS
386-754-RACE (7223)
10:00AM TO 4:00PM
If a reservation spot is not listed below, that means it has already been reserved.
FIRST COME FIRST SERVE