Fiday Night Street Stock Feature Winner #37 Cameron Metts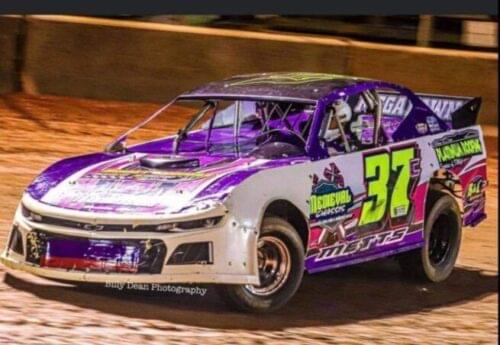 #37 Cameron Metts wins the Street Stock $1000 to Win Friday night feature!
Friday night's racing was an action packed side by side duel for the win.  Saturday night the Street Stock and the SCDRA guys lay it all on the line for the fans. Come out and enjoy the Late Model Simulator behind the grandstands and stop by our concessions stand for an order of Redneck Nachos.
SCDRA TIME TRIALS TOP 10:
Dennis Adkins sets quickest overall time in round 1 time trials with a lap of 23.540 seconds.
Wayne Risner – 23.760
Eddie McGrew – 23.766
Walker Windham – 23.775
John Windham – 23.855
Newman Presnell – 23.860
Alan Carter – 23.889
Payne Pickles – 23.927
Rick Ricks – 24.083
Josh Adkins – 24.084